Dear Friends,
Greetings from Indian Institute of Management Raipur!!
We sincerely thank all our corporate partners and stakeholders for taking part in our endeavour to develop vibrant corporate relations and recruitment engagement. We take great pleasure and pride in introducing the thirteenth batch of our flagship PGP programme. The batch represents enthusiastic and committed students from various backgrounds eager to lead in different capacities.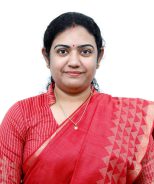 At IIM Raipur, the programme structure, the pedagogy, the course mix, the intensity and depth of course delivery and the highly demanding academic regimen mould the participants into future-ready managerial positions and leadership roles. In this regard, we designed an extensive corporate engagement program for experiential learning. We devote nearly 200 classroom hours in direct engagements and experience-sharing sessions by C-level executives from various organizations every year. Such exposure equips students with current industry trends and deep insights. We encourage them to understand and hone necessary behavioural competencies, develop a high level of social skills, and contribute to society's inclusive growth. We think that the PGP program offers recruiters an unrivalled talent pool comparable to or better than the best in the field.
We invite your organization to participate in our effort to develop positive corporate relations and recruitment engagement. The brochure provides a detailed description with all relevant information for the placement process at IIM Raipur. We look forward to building a sustainable relationship with your organization, and I recommend our budding managers enthusiastically for your kind consideration.
Prof. Rashmi Shukla
Chairperson – Placement
Indian Institute of Management Raipur, India.