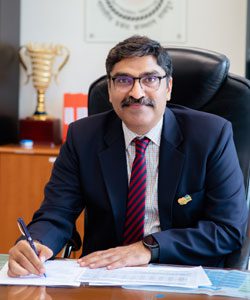 Dr Ram Kumar Kakani is the Director at the Indian Institute of Management (IIM) Raipur and is on sabbatical from IIM Kozhikode.
Ram started as a technocrat in the corporate sector and moved towards the higher education world, focusing on the trilogy of finance-performance-strategy. Earlier, Ram was a Professor at XLRI Jamshedpur and LBSNAA Mussoorie. Ram also held the position of Director of the Government of India's National Center for Leadership Development and Competency Assessment. Ram is a certified/accredited leadership coach from Cambridge University, Centre for Creative Leadership, USA, and GIZ, Germany. Abroad, he worked as an academic in Denmark, Nigeria, Singapore, and UAE.
Ram believes, 'Often people are competent but not actionable.' Thus, Ram hopes to consolidate his learnings by merging his cross-functional insights in Business, Financial Analysis, Governance, Public Policy, and Leadership Development– and make life more meaningful.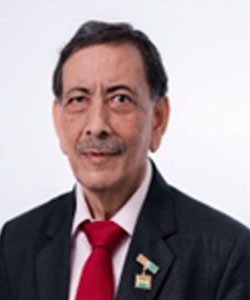 Dr Kamal K. Jain is professor in the Area of OB & HR and Chairperson, Centre for Executive Coaching and Advisory Services. He is also Mentor to Dean (Academic) at IIM Raipur. Prior to joining IIM Raipur, he was Professor at IIM Indore. He has also worked as Professor of Strategic Management/HR with University Tun Abdul Razak (UNITAR), Malaysia. He has more than 45 years of teaching experience. During his long academic career, he has mentored hundreds of students and executives.
Prof Jain is actively involved in corporate training programs. He primarily conducts training programs in the area of Leadership, Performance Management, Coaching and the art of feedback.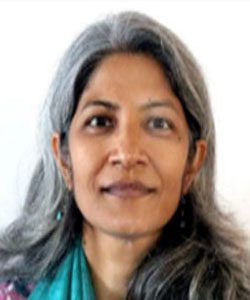 Nidhi Sharma has worked as an IRS officer for more than two decades in a range of field and central government positions. Her postings at Central Board of Direct Taxes and NITI Aayog, imbue her experience with an understanding of scenario planning, strategic awareness and future's thinking. She is a CCL certified trainer and coach in Leadership competencies. She has anchored several advanced training/coaching programs on Leadership, EQ and Negotiation strategies. Her long stint at the apex civil services training institute, LBSNAA, Mussoorie, gives her a rich experience of training, mentoring and coaching senior level executives.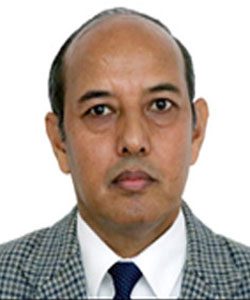 Dr Prem Singh has worked as an IAS officer in the State and Central Government. Having worked at a senior level at the Department of Economic Affairs and NITI Aayog, he has experience of scenario planning, strategic insights and future's thinking. He also has vast experience of training, mentoring and coaching senior level executives, having worked at the apex civil services training institute, LBSNAA in Mussoorie. He is a CCL certified trainer and coach in Leadership. He has anchored and delivered advanced training/coaching programs in Leadership, EQ, Negotiation Strategies and Strategic Thinking.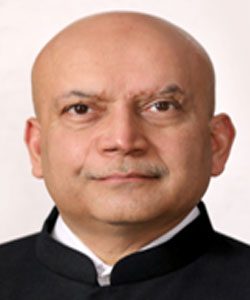 Umesh Sharraf did his schooling at St Xavier's Bokaro; B.Tech. (Mechanical Engg.) from I.I.T. Kanpur in 1985; P.G.D.M. from I.I.M. Ahmedabad in 1987 and joined the Indian Police Service in 1989. While in service, he completed L.L.B. from Kakatiya and S.K.Universities. He superannuated from the Indian Police Service as DG SPF Telangana on 30th June 2023. He is presently Adjunct Professor at IIM Raipur and heads the Centre for Leadership in Practice there. He has mentored a large number of IAS and IPS officers in the country.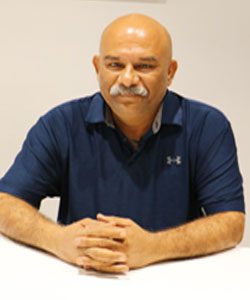 Nuclear Physicist and a PGDM from IIM, Ahmedabad.
Formal work experience across Multinational, Government, NGO, Section 25 and TRIPS.
Entrepreneurial experience of over 25 years.
Extensive B-School, Corporate Training and Consulting Experience
Established technical writer: Natural History, Business
Intensive non-trivial pursuits: Unicycling, Woodworking, Heavy Earthmoving Equipment
At IIM, Raipur

Curator, Biodiversity Nucleus Project
Chief Mechanic, Business Mechanics Lab