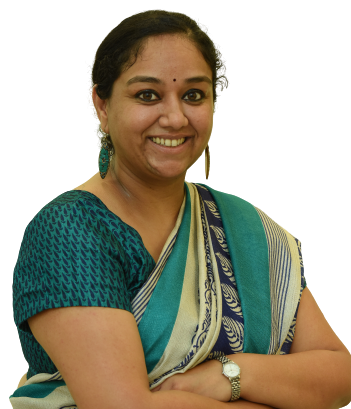 Prof. Ritu Gupta
Chairperson ELDC & ICPs
We are making concerted efforts in infusing a high level of management competence in a dynamic, yet resource constrained environment. Preparing the future executives capable of harnessing the maximum out of limited resources through innovative, entrepreneurial zeal and efficient management of technology and trade is crucial to our economic growth and development. We have a simple mission to nurture excellence and promote leaders capable of managing resources in a globalized environment, with social responsibilities.At IIM Raipur, we strive to achieve excellence in every endeavour – creation of knowledge, imparting the knowledge and augmenting the practice through executive learning and development. To meet the needs of working professionals, who would like to pursue quality management education without hampering their professional and personal commitments.
Executive Learning and Development Programs are designed to enable executives across sectors in their learning journey to upgrade their knowledge, skills, and ability to design strategies to tackle business challenges in the fast-changing scenario ever. We at IIM Raipur have curated the range of programs to executives to advance their careers in all functional areas and to equip them to lead and make a difference around the globe. Program participants obtain valuable insights through extensive interaction with peers from different industry groups about the current management practices & strategic initiatives in the organizations. We assist organizations/Institutes by offering a customized programs uniquely designed as per their requirements. End-to-end program requirements are being well taken care by executive learning and development at IIM Raipur. Starting with gap analysis to design, execution, evaluation, and certification of the programs are some of the key highlights of our offerings.
We at IIM Raipur have been making tremendous progress in ensuring that we deliver the right contents with best practices focused on the needs of senior as well as managerial professionals by harnessing the power of educational technologies. The faculty at IIM Raipur is well known for excellence across the spectrum of academic endeavours be it in research or teaching or executive education. So far, we have trained and enhanced the subject matter understanding of more than 1000+ working executives across diverse areas such as general management, digital marketing, leadership development, change management, operations management, data sciences, financial risk management, cyber security etc. In doing so, we have successfully completed more than 15 different certification programs of varying durations i.e., 5 months to one year.
We invite you to be part of our programs so that you can harness the maximum out of resources and hone your leadership and managerial potential and usher in the new era of innovation.