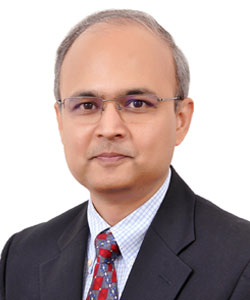 Satya Prakash Ranjan is the Country head for Telstra in India. Satya joined Telstra in April 2022 and in this role, he is responsible for driving overall strategy and operations for capability centers in India across Bengaluru, Hyderabad and Pune. He is also responsible for managing Boards of all Telstra entities in India. Telstra is Australia's leading telecom company with presence in 20+ countries and leverages India for Network, Software Engineering, Data, AI, Business Operations and Shared Services. Satya has 25 plus years of Technology, Analytics, Consulting work experience, and prior to joining Telstra, he has worked with Fidelity Investments, Citigroup, Andersen Consulting and Tata Motors. He has led offshore teams as well as market facing teams in India, including Head of Fidelity India Analytics, Data, Co-head of Fidelity India Technology Services, Head of Technology for Citibank India Credit Cards.
Shree Satya Prakash Ranjan
Probal DasGupta is a senior business leader, author, military veteran and thought leader. He has headed premier global consulting firms in India and South Asia. He is the author of a bestselling book Watershed 1967: India's Forgotten Victory Over China and a columnist on strategic global issues. His book featured in select lists in Hindustan Times, Times of India, The Hindu and in BBC and Discovery documentaries. He served for a decade in Indian Army and worked on counter terrorism and risk mitigation in Kashmir valley, Northeast India. He is an alumnus of Daly College and Columbia University (New York). He has also been a Braun-Myers Fellow, RD Sethna Scholar and JN Tata Scholar.
Founder Birdstone Consulting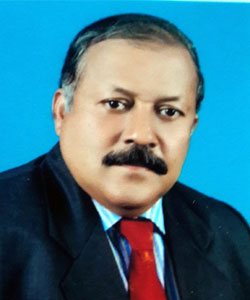 Topic: Leadership in Defence and Public Administration By Major General (Dr) P Vivekanandan
Leadership and management principles evolved over the ages from ruling class survival needs and security and safety of their people. Leadership in defence and Public administration is a highly demanding and responsible role. The leader must be able to accept complex challenges, take tough and timely decisions, and effectively lead their organisation to ensure national security, growth and efficient functioning of government services. In the Indian context, we have to face both external threats and internal challenges. These can be tackled by the spirit of selfless service, courage, non-discrimination, fairness, honesty and forthrightness. "Arthashastra" written by Kautilya, advisor to Emperor Chandragupta Maurya 2300 years ago is India's indigenous school of thought in statecraft.
Effective leadership in defence and public administration is a critical component of government and national security. It requires a multifaceted approach that emphasizes strategic foresight, operational efficiency, ethical conduct, collaboration, adaptability, talent development, and public engagement. Strong leadership in these areas is instrumental in safeguarding national security, promoting public welfare, and fostering sustainable development for the Nation.
Valedictory Function Chief Guest
Major General (Dr) P Vivekanandan