Topics for Panel Discussions
Panel-1: Skill and Talent Management for doubling the Indian Economy
4th Nov, [Time 02:30 PM – 04:00 PM]
"Skill and Talent Management for Doubling the Indian Economy" is an issue of national significance, highlighting the central position of a skilled and talented workforce in India's economic growth. As India endeavors to become a global economic powerhouse, its vast human resources are its greatest asset. To satisfy the demands of an ever-changing global economy, India must equip its workforce with the appropriate skills in a variety of fields.
Collaboration among educational institutions, government entities, and the private sector is essential for the success of this endeavor. In addition, it is essential to develop policies and initiatives that encourage entrepreneurship and the expansion of small businesses, as these often serve as economic development catalysts.
"Skill and Talent Management for Doubling the Indian Economy" is, in conclusion, a call to action. It emphasizes the need to cultivate, develop, and utilize the nation's workforce effectively. By doing so, India will be able to harness the power of its people to drive economic development, reduce unemployment, and propel the nation to new heights on the international stage.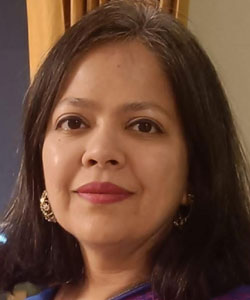 Paramita Gupta is the Global Chief Operating Officer, Financial Services Practices in Capgemini. She has over two decades of multi-industry, multi-domain experience in managing large global operations, organization wide transformation, business development, insights and data, talent and complex change management. She is an Economics graduate from Presidency College, Calcutta and holds a management degree from IIM Calcutta. She has held leadership roles in HSBC, iGate and Accenture before joining Capgemini. In her current role, she is responsible for building the capabilities and developing skills of a 40,000 strong global team, as well as steering the financial and economic excellence of the function. She is keenly interested in how the workforce is evolving and being impacted by the rapid advances of technology and is involved in designing talent strategies that factor in the technological, social and economic considerations. She brings unbridled enthusiasm, resilience and authenticity to her work. She also demonstrates genuine concern for development of team members and focus on 'raising' while 'rising'. She enjoys long road trips, different cuisines, reading, daily crosswords, and amateur theatre.
Sushree Paramita Gupta
COO Global FSS, Capgemini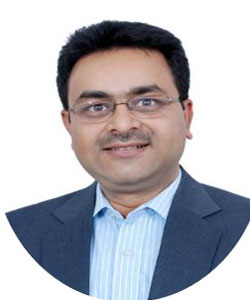 Syed Haque is a seasoned business leader and a consultant at Miebach Consulting Group. He has over 25 years of experience in industry and management consulting, covering a breadth of functions such as business strategy, financial modelling/valuation, sales, marketing, business development, supply chain and manufacturing. He has worked in practising manager roles at Titan and Reckitt Benckiser; in strategy/consulting roles at Tata Strategic Management Group, Ernst & Young and Miebach Consulting. He holds a mechanical engineering degree from BIT Mesra and an MBA from IIM Calcutta.
Shree Syed Haque
Associate Director, Miebach Consulting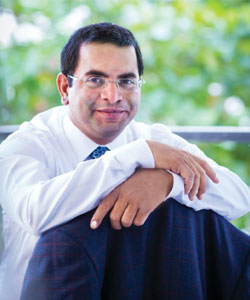 Sriram Karri is an author, journalist, and orator. He has written two books, Autobiography of a Mad Nation and The Spiritual Supermarket, both longlisted for prestigious literary awards. His next novel, One Farmer Less, is awaiting publication. He works as the Resident Editor of Deccan Chronicle and has written for various international and national publications. He has also worked for Infosys, Tata Consultancy Services, Indian School of Business, CallHealth, and Satyam Computers. He has anchored conversations with eminent personalities such as Amitav Ghosh, Dr. Shashi Tharoor, Ms Sudha Narayana Murthy, Dr Subramanian Swamy, Jairam Ramesh, Vishwanathan Anand, N. Ram, among others.
Shree Sriram Karri
Resident Editor, Deccan Chronicle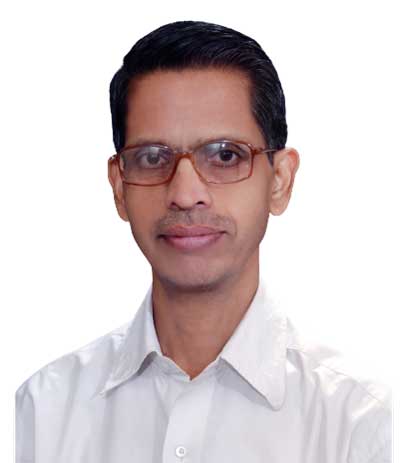 (Moderator) – Prof. Badrinarayan Shankar Pawar
IIM Raipur
Panel-2: Business growth in fast-changing Technological Developments
4th Nov, [Time 04:30 PM – 06:00 PM]
Business expansion within the context of rapidly evolving technological advancements is essential for optimizing Indian businesses and bolstering their global leadership identity. Adopting and leveraging emerging technologies can enable Indian businesses to remain innovative and competitive on the global stage. By remaining on the cutting edge of technological advancements, businesses can optimize operations, reduce costs, and develop products or services that resonate with a market that is constantly evolving.
Adapting to innovative technologies such as artificial intelligence, big data analytics, and digital platforms can enhance decision-making processes and consumer experiences, thereby bolstering the reputation of Indian businesses as industry leaders. As India continues to assert itself as a global economic power, a tech-savvy approach to business development is essential for solidifying its position on the international market and enhancing its reputation as a center of innovation and business leadership.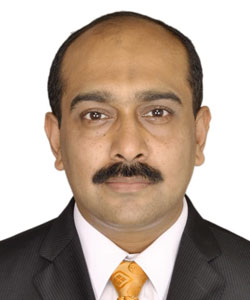 Lalit Jadhav is an accomplished professional with extensive experience in the banking and financial industry. As the Chief Executive Officer and Head of IBU GIFT City at IndusInd Bank, he has demonstrated exceptional leadership skills and a strong track record of success. With over 8 years of experience as the CEO of GIFT City, Lalit has played a pivotal role in driving growth and establishing strategic partnerships. Prior to his role at IndusInd Bank, Lalit held key positions at Axis Bank and ICICI Bank, where he led international financial institutions and correspondent banking divisions. His expertise in project management, relationship management, and overall management has been instrumental in his career progression. Lalit holds a PGDM in Marketing and Finance from Symbiosis Institute of Management Studies and a BE in Mechanical Engineering from Gogte Institute of Technology. With his diverse background and deep industry knowledge, Lalit is a sought-after speaker who can provide valuable insights on leadership, banking, and financial institutions.
Shree Lalit Jadhav
CEO, Gift City, IndusInd Bank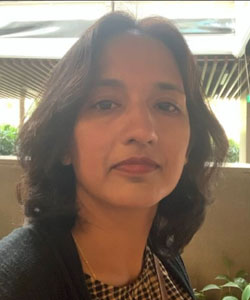 Sabitha has over 24 years of BFSI leadership experience, globally – as banker, management consulting practice lead and business development/P&L lead. She currently leads Collabera Digital's global Financial Services practice, based in India. In her last role with Mastercard, Singapore, she was Real Time Payments (RTP) Business Head for APAC geography, in charge of large national scale RTP infrastructure programs and portfolio. Prior to that, she worked with firms like IBM, Cognizant and Infosys, across N.America and APAC markets – focused on advisory selling and execution of large transformation programs for regional and global banks, in areas like payment hubs, lending consolidation, billing & pricing, digital transformation etc. She started her career as a banker in India, enjoying leading service quality, direct banking and e-commerce platform initiatives for ICICI (E-Commerce) and HDFC bank. Sabitha is also a certified Coach (Coach U program), and passionate about leadership development. She has done her MBA (PGDM) from IIM-Calcutta, Engineering from Osmania University, and executive Client Partnerships program from Wharton (and IBM).
Sushree Sabitha Vuppala
Global BFSI Practice Lead, Collabera Digital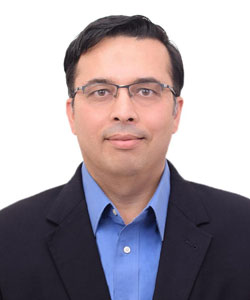 Dr. M V Krishna Murty is a Financial Services Professional with over 22 years of experience in India and globally. He has worked with IBM and Accenture, leading the Insurance Practice and Consulting for India. He has expertise in strategic planning, business transformation and operational excellence. He has driven large scale multi-function projects across the value chain globally. He holds a Medical degree from Armed Forces Medical College, Pune and an MBA from IIM Calcutta in Finance and Strategy. He was awarded the Aditya Birla Scholarship for Leadership at IIM Calcutta. He is passionate about the stock markets and investing. He also loves to read and indulge his hobby of amateur photography.
Shree M V Krishna Murty
Financial Services Consultant, Ex-IBM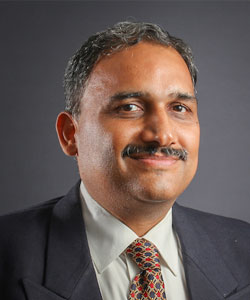 Prasanna is a seasoned technology professional and a serial entrepreneur who has worked with large corporations and built world-class software products. He has set up competency centres of excellence for Fortune 500 companies in India and tackled multiple challenges with a hands-on approach. He believes in the principle of "small is beautiful" for value creation. He has founded and exited companies in data analytics and artificial intelligence, especially in the fields of finance and e-commerce. Some of his products have been adopted by leading exchanges of the world, including NYSE. Prasanna's core expertise lies in aligning technology development with key business objectives. He is technically hands-on and enjoys developing complicated algorithms to solve pressing business needs. Prasanna holds degrees from IIT Kharagpur and IIM Kolkata. He is an avid traveller who loves taking road trips around the country. He dreams of teaching mathematics at a primary school someday.
Shree Prasanna Walimbe
Co-Founder, Bluecrest Software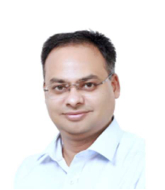 (Moderator) – Prof. Sumeet Gupta
IIM Raipur
Panel-3: Globalizing the Indian Business through the local workforce
5th Nov, [Time 09:30 AM – 11:00 AM]
The strategy of globalizing Indian enterprises by utilizing a domestic workforce is a calculated approach that capitalizes on the inherent strengths and unrealized potential of the domestic workforce to expand a company's global presence. This strategy places a significant emphasis on developing a skilled and diverse workforce in India while simultaneously pursing international business opportunities.
Local employees frequently have an in-depth comprehension of the Indian market and culture, which is one of the most notable benefits of this approach. In addition, adopting globalization with a local workforce can have positive effects on the Indian economy by creating employment opportunities, fostering skill development, and facilitating the exchange of knowledge.
In conclusion, the strategy of globalizing Indian enterprises through a local labor force is mutually beneficial. It makes optimal use of local expertise and insights for international expansion, contributes to India's economic development, and positions the nation as a formidable global business player with a distinct competitive advantage. This strategy exemplifies the symbiotic relationship between local strengths and global ambitions in the modern business environment.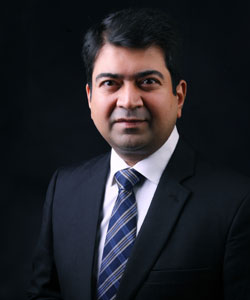 Chetan Hingu is a seasoned professional with 25 years of experience in the IT industry. He joined AMD 10 months ago as the Director of Inside Sales, Strategy and Value Business. He is responsible for driving sales growth, developing strategies and managing value business for AMD in India. He has a strong background in enterprise sales, channel sales and product category management across PCs, servers, storage and printers. He has worked with leading organizations such as HP, Sify and Modi Xerox, where he assumed diverse roles and excelled in delivering results. He holds a degree in electronics engineering and an MBA from IIM Calcutta.
Shree Chetan Hingu
Country Head, AMD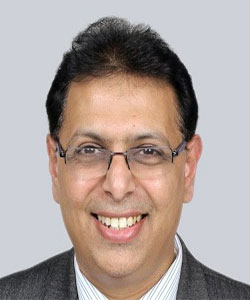 Pankaj Jain is a Director in the Risk Advisory practice at Price Waterhouse Coopers. In his current role, he focuses on investment diligence, corporate governance policy frameworks, and regulatory consulting. He has extensive experience in priority and special situations fundraising, cross-border deals, and corporate restructurings, working in Europe, Asia and Middle East. Pankaj holds an MBA and ACCA qualifications and is a former national-level tennis player. He is an avid book reader and an occasional golfer.
Shree Pankaj Jain
Director, PwC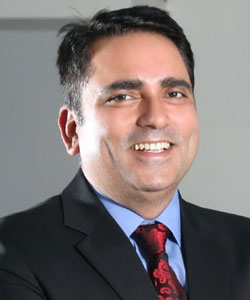 Chhitiz Kumar is a seasoned leader with over 25 years of experience in the healthcare industry and financial services. He has worked across multiple geographies and cultures. He has grown and turned around businesses in medical devices, diagnostics, healthcare IT and healthcare delivery. Chhitiz was the founder director of HealthMaP Diagnostics Pvt. Ltd, a unique healthcare venture of Manipal Group and Philips, that scaled up diagnostics in public hospitals in India through PPP. He led Philips to exit the venture by selling its stake to Morgan Stanley Private Equity. Chhitiz holds a B. Tech from IIT Dhanbad, an MBA from IIM Kolkata and an AMP from INSEAD France. He is an IOD certified "Independent Director" and a Six Sigma Green Belt. He is the co-chair of the FICCI Medical Devices Committee and a member of the Governing Council at NatHealth.
Shree Chhitiz Kumar
Board Member, Accomplished Healthcare Industry Leader, Healthcare Industry Consultant
Shri Pawan Kumar is the Executive Director (P&A) of SAIL, Bhilai Steel Plant, a position he has held since July 2023. He has over 32 years of experience in various HR functions in SAIL, and has made significant contributions to the HR policies and practices of SAIL. He has introduced best employee award, developed online module for SAIL Pension Scheme and Trust, developed and implemented Junior Officers Promotion Policy, website for paperless recruitment process, comprehensive recruitment manual, uniform policy for contract doctors, and joint committee for employment and land related issues of displaced persons at RSP. He has also successfully dealt with displaced persons issue, coordinated COVID-19 containment and vaccination activities, implemented wage revision, participated in QC activities, cost control exercise, SOPs preparation, etc.
Shree Pawan Kumar
EDP & A, BSP (SAIL)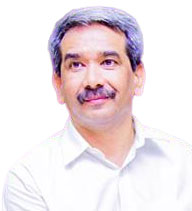 (Moderator) – Prof. Sanjeev Prashar
IIM Raipur
Panel-4: Understanding the Indian Competitive Advantage for the Future
5th Nov, [Time 11:30 AM – 01:00 PM]
In the context of the global evolution of the 21st century, the examination of India's competitive standing assumes great significance. India's distinctive advantages have firmly established it as a key participant in the global economy of the future. India's demographic dividend, characterized by a young and expanding population, is central to this advantage. Moreover, India's information technology industry, which is frequently referred to as the world's "IT hub," consistently demonstrates remarkable expertise in software development, IT services, and innovative innovations.
India's competitive advantage is illustrated by the nation's thriving entrepreneurial environment. The transition to a knowledge-based economy, supported by substantial investments in research and development, strengthens India's competitive advantage. In addition, India's rich cultural diversity, historical profundity, and soft power assets contribute significantly to its competitive advantage in a variety of fields, including tourism, entertainment, and the export of cultural products.
By capitalizing on these strengths and sustaining investments in education, innovation, and infrastructure, India is well-positioned to exert a considerable influence on the future trajectory of the global economy over the next decades.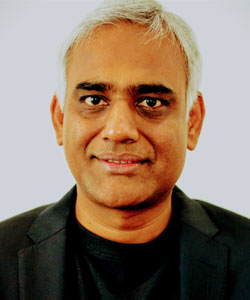 Anand is the Head of Marketing and Communications at Qualcomm India, a leading wireless technology company. He joined Qualcomm in 2020 and leads the company's marketing, communications and brand strategy across its diverse portfolio of businesses, including mobile, compute, automotive, wireless connectivity, industrial & IoT and communication infrastructure. He has successfully enhanced the company's brand and reputation in the India region, driven by dynamic consumer engagement campaigns, industry collaborations and India ecosystem enablement programs. He has also strengthened the Snapdragon consumer chipset brand, which powers many popular smartphones and devices. Anand has over 15 years of experience in marketing and communications, working with various brands such as Franklin Templeton Investments, ICICI Prudential and Asian Paints. He has expertise in brand management, digital marketing, content strategy and customer engagement. He holds an Engineering Degree in Electronics and Communication from NIT Karnataka and an MBA from IIM Calcutta.
Shree Anand Subbiah
CMO, Qualcomm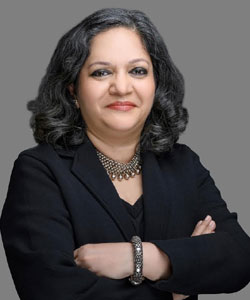 Deepali Naair currently serves as the Group Chief Marketing Officer of CK Birla Group. She joined the group in March 2023, after a successful stint as the Chief Marketing Officer and Digital Sales Leader for IBM in India and South Asia. She is also the host of a popular podcast series called "Being CEO with Deepali Naair". Deepali has over two decades of experience in marketing and digital transformation across various sectors, including financial services, technology, automotive, and FMCG. She has held leadership positions with IIFL Wealth, L&T Insurance, HSBC, Tata Motors, Marico, and BPL Mobile. She has also been a board member of IIFL Wealth Finance. Deepali is passionate about teaching and mentoring. She has taught MBA students at top management institutes and mentored women-led start-ups. She is a sought-after speaker on topics such as leadership, marketing, culture transformation, and digital transformation.
Sushree Deepali Naair
CMO,CK Birla Group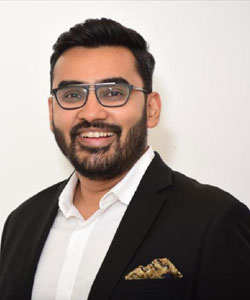 Sreenivas is the Executive Director (P&A) of Collabera Digital, a leading Digital Engineering Enterprise. He has been instrumental in transforming the company's business strategy and financial performance in his 5th year of leadership. He has also been involved in significant transactions in the Software and IT Services Industry, such as the IPO of TCS Limited, the then largest private sector IPO in India, and the sale of Hexaware Technologies to Barings Private Equity Asia, the then largest IT Services investment by a Private Equity in Indian IT space. He has over 20 years of experience in various HR functions, focusing on Corporate Strategy, Financial Planning and Analysis, Corporate Development, Strategic Communication, Large Deal Structuring, and Investor Relations. He has pursued his engineering from IIT Madras and MBA from IIM Calcutta, with a focus on Finance and MIS. He has also pursued external certification in Risk Management, Treasury Management, and the CFA
Shree Sreenivas Vijayan
COO, Collabera Digital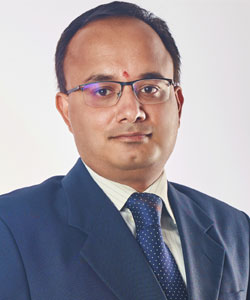 Prashant Dhariwal is a self-made entrepreneur with over 75 years of family business legacy. He has ventured into diverse fields such as Dairy, Textiles, and Trading, and has built successful businesses in each of them. He is also a wildlife lover and photographer, and a commerce graduate from the University of Mumbai. He has been a leader in various prestigious organizations like CII, Entrepreneurs Organization, Young Indians, etc. He has also been awarded and recognized by ZEE TV for his entrepreneurship. He is currently focused on expanding his ecommerce business in Indian fashion and spreading his dairy brand GAIA across the country. He is also working with the state government to increase the milk yield in Chhattisgarh by setting up milk collection centres and promoting entrepreneurship among the farmers.
Shree Prashant Dhariwal
Director, VAMAA Dairies
(Moderator) – Prof. Parthasarathi Banerjee
IIM Raipur
Panel-5: Financial Inclusion and Fintech Revolution in India
5th Nov, [Time 02:30 PM – 04:00 PM]
"Financial Inclusion and the Fintech Revolution in India" is a crucial topic for streamlining businesses and strengthening the identity of Indian businesses and leadership. The fintech revolution is reshaping the financial landscape in India, where access to financial services is a major impediment. Fintech innovations have the potential to promote financial inclusion by making banking and payment services available in even the most remote areas.
Offering efficient payment solutions, lending platforms, and investment opportunities, the expansion of fintech can empower Indian enterprises. This not only enhances business operations, but also expands economic participation to the benefit of millions of unbanked or underbanked individuals. Adopting fintech can position Indian businesses as innovators in financial technology adoption. This modernization of financial services not only optimizes business processes, but also enhances the global identity of India's business and leadership community, demonstrating an innovative and technologically advanced approach to financial inclusion.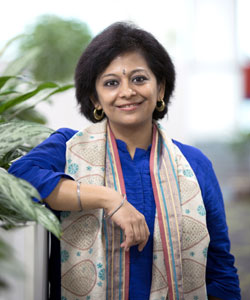 Monica Jasuja is a seasoned business strategist and product leader in the fintech industry. She has worked with Fortune 500 companies and tech startups across the US, Taiwan, India, Indonesia, and Singapore, delivering successful outcomes. She is a prominent thought leader and speaker in the fintech domain, with her insights featured in numerous reports and commentaries. She is shaping the future of secure commerce as the APAC Co-Lead for the Merchant Risk Council. She is also an ambassador for the Emerging Payments Association of Asia (EPAA) and a member of the Executive Committee at the India Fintech Forum. She has been recognized as one of the top 50 B2B leaders in APAC and one of the Top 15 global thought leaders in fintech.
Sushree Monica Jasuja
Consultant, Fintech Payments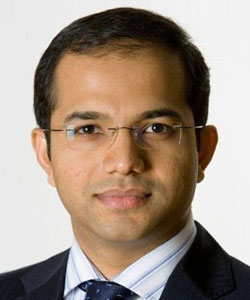 Shinoj is a dual-qualified attorney with 18 years of experience in domestic and cross-border M&A transactions and private equity investments. He has worked in key financial centres of London, New York, Dubai, Mumbai and New Delhi, acting on both sell and buy-side mandates. He has advised on transactions with a cumulative deal value of over USD 40 billion. Shinoj is also a core member of the firm's anti-bribery and anti-corruption practice. He has led investigations in several significant matters involving graft charges with public and private ramifications. Shinoj is actively involved with industry associations like the Federation of Indian Chambers of Commerce & Industry and Invest India, advising them on ways to promote FDI in key sectors like Infrastructure, Manufacturing & Retail and e-commerce. Shinoj has been featured as one of the "top 20 Emerging Leaders for the Indian Legal market" in the RSG Emerging Leaders Report 2019, supported by Allen & Overy.
Shree Shinoj Koshy
Partner, Luthra & Luthra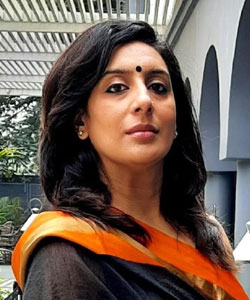 Antra Bhargava is an accomplished leader, innovator, and social activist with a passion for making a positive impact in the world. With over 20 years of experience in various fields, she has demonstrated her expertise and versatility in leading and transforming organizations across healthcare, consulting, glass, telecom, and sports sectors. She is currently a Growth Consultant to several companies and a Startup Founder in Sustainability. She has previously held senior positions such as CEO, CGO, and CFO in different healthcare organizations. She is also a law graduate from Trinity College, Dublin and a qualified CA. She has created P.A.C.E., a personal safety model for over 20,000 people. She is the Founder of The WoW Kitty Trust, a charity for women empowerment through financial independence. She is an award-winning author on gender diversity on Corporate Boards.
Sushree Antra Bhargava
Growth leader & Impact Changer, Startup Consultant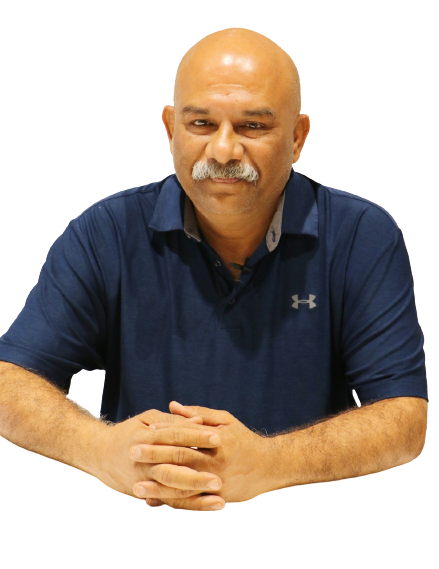 (Moderator) – Prof. S Ram Kumar
IIM Raipur